EXCLUSIVE OFFER FOR A LIMITED TIME ONLY
Online course bundle: attachment and emotional regulation
A unique opportunity to delve into the affect regulation theory and the development of the unconscious mind.
Get access to 3 online courses and save
Dates: participants can take the course during the days and times they prefer
Location: Virtual Campus
Access to the material: SIX months, from the date of enrollment
Courses included in this collection
You don't want to miss out on this opportunity!
Access these 3 online courses already discounted.
Y para completar tu compra en estas fiestas...
5% de descuento + envío gratuito


en los libros de la Editorial Eleftheria
(disponible dentro de España peninsular, únicamente)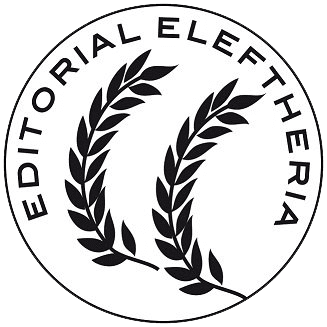 Cómo funciona: Al comprar el pack de cursos, recibirás un email con un código de descuento para utilizar en la página web de Editorial Eleftheria. Oferta válida dentro de España Peninsular únicamente.
(depending on each course)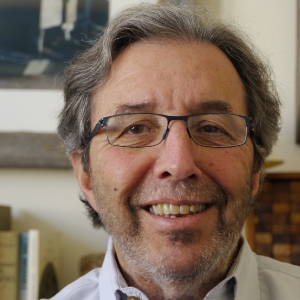 Dr. Daniel Hill PhD
Daniel Hill, PhD is a psychologist and a psychoanalyst, a master teacher and a leading proponent of the affect regulation model. He is the author of Affect Regulation Theory: A Clinical Model (W.W.Norton, 2015 in English). His publications and presentations include topics ranging from the clinical use of multiple models to religious fundamentalism. He was the founder/director of PsyBC and CSAR (1996-2017) that were online learning centres and held conferences on Affect Regulation Theory in NYC. For the past 15 years, Dr Hill has conducted on-going study groups focused on an in-depth understanding of the regulation of affect. He is in private practice in NYC where he is on the faculties of the National Institute of the Psychotherapies and the New York University Postdoctoral Program in Psychoanalysis and Psychotherapy.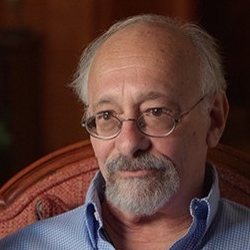 Dr Allan N. Schore
Dr. Allan N. Schore has been on the clinical faculty of the Department of Psychiatry and Biobehavioral Sciences at the David Geffen School of Medicine at UCLA since 1996 and has been in private practice for more than four decades. He has contributed significant research to the disciplines of interpersonal neurobiology, affective neuroscience, psychiatry, psychoanalysis, psychotherapy and clinical social work, as well as child mental health and trauma theory. Over the past two decades, Dr. Schore's interdisciplinary studies have focused on the integration of psychological and biological models of emotional and social development across the lifespan.

His contributions provide a substantial body of research and clinical evidence supporting the proposition that the right brain, which processes emotions in early development, represents the psychobiological substrate of the human unconscious described by Freud. His work has been an important catalyst in the current "emotional revolution" taking place across clinical and scientific disciplines. He is the author of Affect Regulation and the Origin of the Self, Affect Dysregulation and Disorders of the Self, Affect Regulation and the Repair of the Self, The Science of the Art of Psychotherapy and Right Hemisphere Psychotherapy (Eleftheria, Spring 2022). He is a member of the American Society for Neuroscience and the American Psychological Association's Divisions of Neuropsychology and Psychoanalysis. He has received several awards for his work, including the Award for Outstanding Contributions to Practice in Trauma Psychology from the Division of Trauma Psychology and the Scientific Award from the Division of Psychoanalysis of the American Psychological Association. He is also an honorary member of the American Psychoanalytic Association and the Reiss-Davis Child Study Center Award for outstanding contributions to child and adolescent mental health. To learn more, visit allanschore.com.
Frequently asked questions
Click on the question to expand the details
Requirements to connect to the online course platform.
You will need one of the following browsers:
For desktop: -Chrome -Firefox – Safari – Microsoft Edge
Mobile: – iOS Safari: 11 and up – Chrome – Samsung Internet
Note that we do not support Internet Explorer
You can contact the event organizer by sending an email to clients@institutocuatrociclos.com
Payment is possible by credit card or Paypal. An invoice is issued using the information you fill out during the payment process and is sent to you by email to the address indicated in the registration.
Formal complaints and customer service: Write us in case you need to report a technical problem or a need. Your satisfaction is important to us. Email: clients@institutocuatrociclos.com
You agree to the following terms of use by clicking below to enroll in an online course or event:
I agree to be the sole viewer of all video and/or audio recordings presented.
I agree not to copy or transfer copies of videos, audios or any other course material in any form, from my computer to any other device.
I agree to use the presented videos and/or audios solely for purposes of my training and education as a mental health practitioner.
Buy this online course bundle
Take advantage of this exclusive offer for a limited time!
Get access to 3 online courses and save €96