Neurobiology of Love and Human Relationships
Polyvagal theory, oxytocin, and the neurobiology of love with Dr. Stephen W. Porges and Dr. Sue Carter Porges

ONLINE E-LEARNING SESSIONS
12 unique sessions with Dr. Stephen W.Porges and Dr. Sue Carter Porges
Start anytime!
You have guaranteed access to the course materials for TWELF months after enrolling in the online course.
Session One: Introduction to the Seminar, Recorded video from October 2020.
Session Two: Neurobiology of Human Connectivity, presented by Dr Porges, with Transcript Download. and Quiz.
Session Three: Polyvagal Theory – The Adaptive Function of Evolutionary Changes in the Autonomic Nervous System, Presented by Dr Porges, with Transcript Download and Quiz.
Session Four: Recorded Questions and Answers Session Q&A. Version A and B (From the first and second editions)
Session Five: The Social Engagement System and its role in promoting connection, trust, intimacy and transforming triggers of defence into play, Presented by Dr Porges, with transcript download and Quiz.
Session Six: Listening as a therapeutic portal and advances with the auditory protocol SSP to regulate the nervous system, presented by Dr Porges, with transcript download and Quiz.
Session Seven: How an Oxytocin Model and Polyvagal Theory Reflect Convergent Processes for Understanding Connection, Trust and Love-Bases Relationships, presented by Dr Porges, with transcript download and Quiz.
Session Eight: Question and Answer Session with Dr Porges
Session Nine: The role of oxytocin in birth, social attachment, affective relations and in overcoming fear and trauma presented by Dr Carter, with transcript download.
Session Ten: How love and fear tune the oxytocin system presented by Dr Carter, with transcript download.
Session Eleven:Recorded Questions and answer session with Dr Sue Carter, with transcript download.
Session Twelve: Recorded Closing Session with Dr Porges and Dr Carter.
Define the principles and characteristics of Polyvagal Theory.
Explain how Polyvagal Theory offers a new perspective on clinical symptoms related to psychiatric diagnoses (e.g. PTSD, autism, depression and anxiety).
Describe how maladaptive behaviours, including dissociative states, can be an emerging property of an adaptive physiological state triggered by survival mechanisms.
Discuss the face-heart connection that defines the system of social engagement by linking body feelings with facial expression, vocal intonation and gestures.
Identify how deficits in the regulation of the Social Engagement System are related to the central characteristics of several psychiatric disorders
Tell about a neural process (neuroception) that assesses risk in the environment and triggers adaptive neural circuits that promote either social interactions or defensive behaviors.
Express how the polyvagal theory identifies the specific characteristics of "acoustic" stimulation embedded in vocal music and prosodic voice that can contribute to the improvement of social engagement behaviours.
Discuss how trauma and stress can "mismatch" auditory processing and distort our ability to process human speech.
Describe how oxytocin contributes to the neurobiology of social bonding and love.
Tell how oxytocin is involved in the regulation of stress and the improvement of health.
Explain how oxytocin mediates the impact of social support, social bonding, and trust relationships on physical and mental health.
Describe how oxytocin and vasopressin act as "neuromodulators" within the theoretical context of the Polyvagal Theory.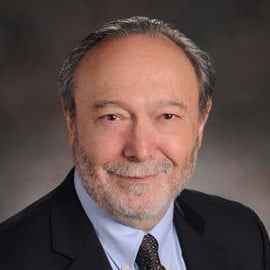 Stephen W. Porges, Ph.D. is Distinguished University Scientist at Indiana University where he is the founding director of the Traumatic Stress Research Consortium. He is Professor of Psychiatry at the University of North Carolina, and Professor Emeritus at both the University of Illinois at Chicago and the University of Maryland. He served as president of the Society for Psychophysiological Research and the Federation of Associations in Behavioral & Brain Sciences and is a former recipient of a National Institute of Mental Health Research Scientist Development Award. He has published more than 300 peer-reviewed papers across several disciplines including anesthesiology, biomedical engineering, critical care medicine, ergonomics, exercise physiology, gerontology, neurology, neuroscience, obstetrics, pediatrics, psychiatry, psychology, psychometrics, space medicine, and substance abuse. In 1994 he proposed the Polyvagal Theory, a theory that links the evolution of the mammalian autonomic nervous system to social behavior and emphasizes the importance of physiological state in the expression of behavioral problems and psychiatric disorders. The theory is leading to innovative treatments based on insights into the mechanisms mediating symptoms observed in several behavioral, psychiatric, and physical disorders. He is the author of The Polyvagal Theory: Neurophysiological foundations of Emotions, Attachment, Communication, and Self-regulation (Norton, 2011), The Pocket Guide to the Polyvagal Theory: The Transformative Power of Feeling Safe, (Norton, 2017) and co-editor of Clinical Applications of the Polyvagal Theory: The Emergence of Polyvagal-Informed Therapies (Norton, 2018). He is the creator of a music-based intervention, the Safe and Sound Protocol ™ , which currently is used by more than 1400 therapists to improve spontaneous social engagement, to reduce hearing sensitivities, to improve language processing and state regulation.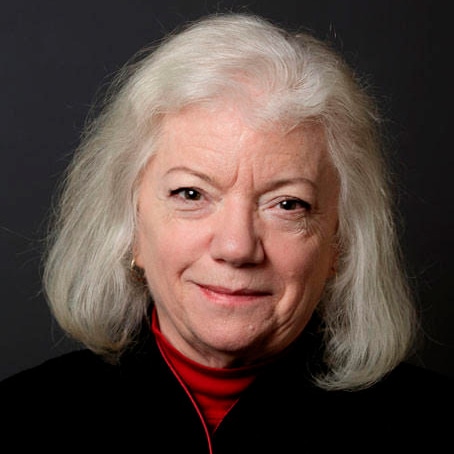 C. Sue Carter
C. Sue Carter, Ph.D. is a Distinguished University Research Scientist at Indiana University Bloomington. From 2014-2019, Dr. Carter was Director of the Kinsey Institute and Rudy Professor of Biology at Indiana University where she is now an Emerita Professor. She is also Professor Emerita at the University of Illinois at Chicago, where she was co-director of the Brain-Body Center in the Department of Psychiatry. Previously, Dr. Carter held the position of Distinguished Professor of Biology at the University of Maryland and before that was a Professor in the Departments of Psychology and Ecology, Ethology and Evolution at the University of Illinois, Urbana-Champaign. Dr. Carter is a past-president of the International Behavioral Neuroscience Society and holds Fellow status in that society, as well as the American Association for the Advancement of Science. She received an NIH Career Award from the National Institute of Mental Health and has been the recipient of federal funding for her research for over five decades. She is the author of more than 300 peer-reviewed publications and has edited 5 books (including "Attachment and bonding: A new synthesis) (MIT Press, 2006). Dr. Carter is the scientist who has discovered the relationship between social behavior and oxytocin. Her work examines how oxytocin pathways regulate behavioral and physiological systems, necessary for mammalian sociability and eventually human evolution
Sessions with Dr. Stephen Porges
Mental health through the lens of polyvalent theory with Dr. Stephen Porges
Safety is fundamental for humans to optimise their potential. The neurophysiological processes associated with feeling safe are the prerequisite, not only for optimal mental health and social behaviour, but also for accessing both the higher brain structures that allow humans to be creative and generative and the lower brain structures involved in regulating health, growth and restoring health. Multi-vagal theory explains how social behaviour is able to calm and turn off defences and promotes opportunities to feel safe. It provides an innovative model for understanding the body's responses to trauma and stress and the importance of the client's physiological state in mediating the effectiveness of clinical treatments. According to the polyvalent perspective, oxytocin and vasopressin dynamically moderate the autonomic nervous system by influencing the vagal pathways and anti-inflammatory circuits that help explain the adaptive consequences of good treatment, love, trust and social behaviour and their positive impact on emotional and physical health. Therefore, interventions aimed at creating and sustaining the ability to feel safe, as well as using social behaviour to regulate physiological status, can be effective in treating psychological disorders that depend on defence systems.
Sessions with Dr. Sue Carter:
Frequently asked questions
Click on each question to read the content
Adult Continued Education Credits: This training has been granted: 11, 25 CE through R.Cassidy Seminars and 12 CPD Units.
Four Cycles Institute is a CPD provider and this particular online has received certification for its contents. After completing your course you are eligible to apply for CPD units at: https://cpduk.co.uk/
This training is Cosponsored by R. Cassidy Seminars, P.O. Box 14473, Santa Rosa, CA 95402, USA.
Click HERE to download the document with all the details.
Cancellation and greivance policy:
Grievances and customer service: please write to us in case you need to report a technical problem or a need. Your satisfaction is important to us. Email: clients@institutocuatrociclos.com
You agree to the following terms of use by clicking below to enroll in an online course or event:
I agree to be the sole viewer of all video and/or audio recordings presented.
I agree not to copy or transfer copies of videos, audios or any other course material in any form, from my computer to any other device.
I agree to use the presented videos and/or audios solely for purposes of my training and education as a mental health practitioner.
You are enrolling in the English Language Version of this Online Course.