Transcending Trauma
Healing Complex Trauma with Internal Family Systems
Presenter: Frank G. Anderson, MD, psychiatrist, Senior Trainer of the IFS Institute.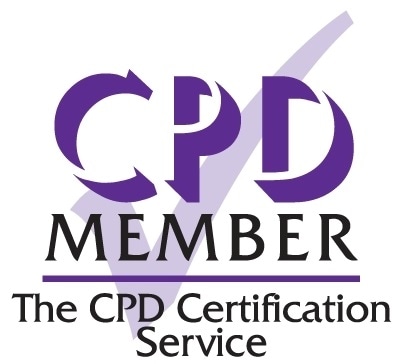 Discounts apply (coupons at the end of this page).
Participants can take this course on the days and times they prefer.
100% online training. All content is pre-recorded
Online training, hosted on our Virtual Campus
Students will have access to the material for 4 months, from the date of registration.
All the content will be presented in English.
Curso en cooperación con: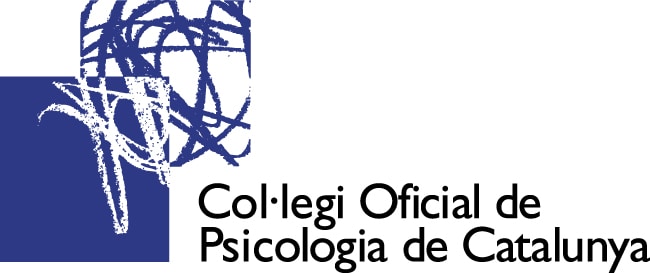 SUMMARY OF THE TRAINING
6 pre-recorded sessions, most of approximately 1 hour each, available on the Institute's virtual campus.
5 Q&A sessions and exercises (all the content is pre-recorded)
A total of 20 teaching hours will be counted towards your training.
Offering Therapy Services for patients with PTSD is challenging for many clinicians as these latter ones could benefit from the Internal Family Systems model to accurately work with extreme reactions, multiple comorbidities, difficulty with boundaries, and volatility in relationships.
Internal Family Systems Therapy (IFS) has a unique way of addressing and overcoming the complexities of relational trauma. Understanding the deep complexity of the mind in its neurobiology and its multiplicity.
This particular workshop is relevant for those familiar with the model to understand the subtleties of maintaining a relationship with their patients while conducting IFS therapy appropriately.
This model addresses the cognitive by pointing to and discharging distorted thoughts and beliefs; while it also incorporates the body as it supports movement and the discharge of physical sensations, and facilitates the release of painful feelings (such as unworthiness, loneliness, and lack of love) by healing the wounds that parts of us carry.
COURSE TOPICS
Brief introduction
Session 1: Meditation
Session 2: Module 1: Overview of IFS
Required reading for students: Chapters 5, 6 and 8 of the book.
Session 3: Module 2: The energy of the self and how to go beyond the 6 Fs
Reading requirement for students: Ch. 7 and Ch. 9
Session 4: Module 3: Neurobiology of PTSD and trauma
Reading requirement for students: Ch. 2, Ch. 10 and Ch. 11
Session 5: Module 4: Shame and Attachment Trauma
Reading requirement for students: Ch. 13, Ch. 14, Ch. 17.
Session 6: Module 5: The dimensions of healing and spirituality and their effect on trauma healing.
Reading requirements for this last module: Ch. 23 Ch. 24, Ch. 25 and Ch. 26.
After this training participants will be able to:
Describe Complex Trauma
Classify Trauma Symptoms
Evaluate Trauma barriers to Treatment
Rate Treatment modalities that match Clients need with the Therapists skills
Organize a successful integration of different Trauma processing techniques
Formulate Integrative Treatment protocols
Trace Brain Neuroplasticity before and after Treatment
Estimate potential Neurofeedback Trauma Informed Interventions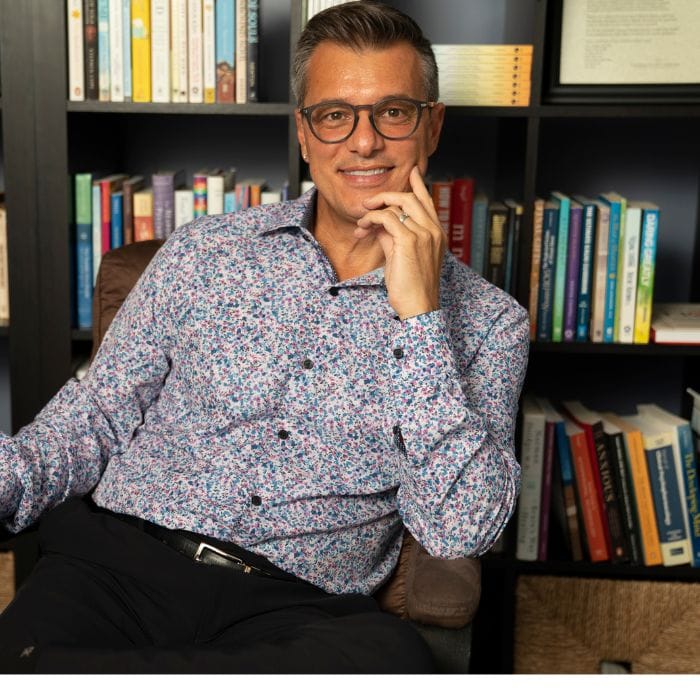 Presenter: Dr. Frank G. Anderson
Frank Anderson, MD, completed his residency and was a clinical instructor in psychiatry at Harvard Medical School. He is both a psychiatrist and psychotherapist. He specializes in the treatment of trauma and dissociation and is passionate about teaching brain-based psychotherapy and integrating current neuroscience knowledge with the IFS model of therapy. Dr. Anderson is a Lead Trainer at the IFS Institute with Richard Schwartz and maintains a long affiliation with, and trains for, Bessel van der Kolk's Trauma Center. He serves as an advisor to the International Association of Trauma Professionals (IATP) and was the former chair and director of the Foundation for Self Leadership. Dr. Anderson has lectured extensively on the Neurobiology of PTSD and Dissociation and wrote the chapter "Who's Taking What" Connecting Neuroscience, Psychopharmacology and Internal Family Systems for Trauma in Internal Family Systems Therapy-New Dimensions. He co- authored a chapter on "What IFS Brings to Trauma Treatment in Innovations and Elaborations in Internal Family Systems Therapy" and recently co-authored Internal Family Systems Skills Training Manual. His most recent book, entitled "Transcending Trauma: Healing Complex PTSD with Internal Family Systems" was released on May 19, 2021. Dr. Anderson maintains a private practice in Concord, MA. www.FrankAndersonMD.com
Get exclusive access to this training
We recommend that this training be accompanied by the study and reading of the following books:
Books by Dr Frank G. Anderson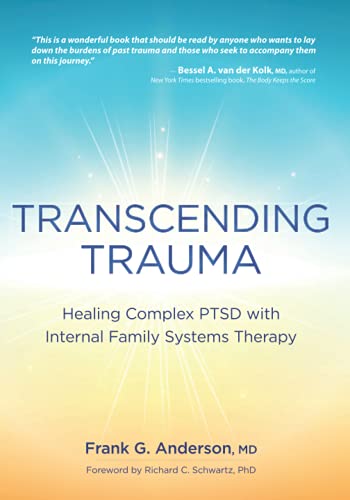 IFS is an evidence-based therapy and this manual guides the reader through the flow of the IFS model of psychotherapy descriptively and experientially, introducing the reader to the positive, often hidden, motives that govern internal systems and illustrating effective strategies for addressing the issues that underlie symptoms.
As illustrated throughout these publications, when clients embody more Self and listen to their parts, rather than trying to eliminate these aspects of themselves, their internal dialogues spontaneously change. Their extreme voices calm down, they begin to feel good: more confident, lighter, freer, more open, more playful. Clients who have hitherto shown little understanding of their problems are suddenly able to follow the trajectory of their own feelings and emotional stories with clarity and understanding. And even those very disturbed clients who seem unlikely candidates for change after having lived through childhoods of relentless abuse and neglect will experience greater understanding, self-acceptance, stability and personal growth once they connect with the Self within.
Si vives en el continente americano, puedes comprar el libro 'Transcender el trauma' visitando este enlace.
Frequently asked questions
Click on the question to expand the details
You agree to the following terms of use by clicking below to enroll in an online course or event:
I agree to be the sole viewer of all video and/or audio recordings presented.
I agree not to copy or transfer copies of videos, audios or any other course material in any form, from my computer to any other device.
I agree to use the presented videos and/or audios solely for purposes of my training and education as a mental health practitioner.
Available for former students of Four Cycles Institute
The code is:
XALUMNI25
(25% discount)
Members of professional associations
Available for Members of professional associations (BPS, BACP, UKCP, EABP, ESTD, COPs in Spain).
The code is: 
PM25
(25% discount)
Residents in Latin America
Available for residents in Latin America.
The code is:
LATAM30
(30% discount)
Get exclusive access to this training