Getting Started or Restarted with AEDP
A model developed by Diana Fosha Ph.D, and the faculty of the AEDP Institute of New York.
Taught by Benjamin Lipton, LCSW, Senior Faculty member of the AEDP Institute.
Specific Strategies for Bringing the Theory and Heart of Experiential Therapy Into Your Clinical Practice.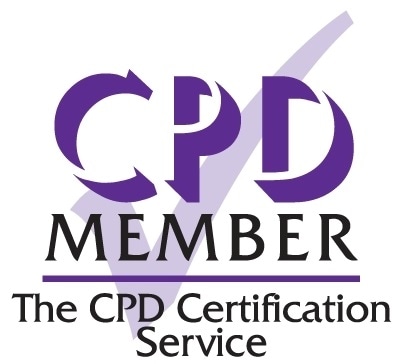 Recorded for On Demand, Online Learning
Start anytime!
You will have access to the material for FOUR months from the time of purchase
Location: Virtual Campus
Speaker: Benjamin Lipton, LCSW
Benjamin Lipton, LCSW is a founding, Senior Faculty member of the AEDP Institute and a sought after teacher and supervisor for clinicians learning AEDP around the world. His open and engaging teaching style and skill in translating complex ideas into clear and accessible learning points receives consistent, high praise from his audiences.
In addition to teaching AEDP across the US and in many other countries, Ben has been a consultant to social service and healthcare organizations on issues related to clinical practice and staff development. He has edited a book, written numerous book chapters and clinical articles in psychology and social service journals, and regularly presents at conferences and workshops in the US and abroad.
Ben was the Director of Clinical Services at Gay Men's Health Crisis (GMHC), the world's first and largest HIV/AIDS service organization and has held adjunct faculty appointments at Columbia Presbyterian Department of Psychiatry and New York University School of Social Work. He maintains a psychotherapy, supervision and consultation practice in New York City.
Who is this online course for?
This online seminar is for professionals and students in mental health and the healing arts and sciences including: Psychologists, Psychotherapists, Psychiatrists, Psychoanalysts, Social Workers, Counselors, MFTs, MD's, Nurses, Creative Arts Therapists, and Masters & Doctoral students as well as soon-to-be licensed Interns & Trainees.
For therapists new to AEDP, this workshop will provide you with a starter kit of these techniques. For those of you who are more experienced in the model, this workshop will collaboratively build upon what you know and address common challenges we face when working experientially as we watch actual clinical video over the course of the day.
NOTE: The clinical case is not presented in video format (instead there is a transcript) due to the rules of ethics and confidentiality.
Attachment, embodiment, resilience and transformation are all buzzwords in the psychotherapy zeitgeist. Many models reference one or more of these concepts as their core therapeutic principles. Fewer models explicitly translate these broad concepts into specific and refined intervention strategies that operate moment-to-moment in the clinical process.
In other words, understanding change processes intellectually is a very different skill set from working with them experientially in clinical work.
AEDP, with its dual clinical focus on:
directly translating attachment research into the clinical practice of fostering secure attachment and
naming, tracking and experientially amplifying the specific, somatic, moment-to-moment markers of positive transformation, offers specific, strategic techniques that foster a client feeling deeply recognized and understood, safe and secure, and as a result, curious and increasingly capable in relation to Self and others.
This online workshop is designed to lift the AEDP theory we will be learning off the page (or Powerpoint slide) and deliver it to you as a lived, embodied experience.
Main Points of Workshop:
The main theoretical foundations for AEDP: an attachment-based, emotion focused, experiential, body-centered, and transformation-based models
How to utilize nonverbal, somatically focused "Right-Brain to Right-Brain" interventions in the service of facilitating secure attachment
How to track somatic and affective markers moment-to- moment in order to soften defenses and gain access to healthy emotion
How to apply the foundational AEDP technique of experiential meta-processing to guide your work moment to moment in a session
How to share your own emotional experience in ways that deepen rather than divert from the healing process
How to stay "dropped down" and focused on experiential exploration of emotion when the urge to explain wants to overtake you or your client
Learning Objectives for this online course:
Name 3 core concepts of AEDP
Utilize 1 right brain to right brain intervention to create safety
Practice moment-to-moment tracking
Express judicious self-disclosure of therapist's experience of the patient to foster connection, soften defenses and regulate shame
Classify defense, anxiety and emotion
Practice the intervention of meta processing
The online course package includes:
Frequently asked questions
Click on the question to expand the details
Write to us in case you need to report a technical issue or need. Your satisfaction is important to us. Email: clients@institutocuatrociclos.com
Available for former students of Four Cycles Institute
The code is:
XALUMNI25
(25% discount)
Members of professional associations
Available for Members of professional associations (BPS, BACP, UKCP, EABP, ESTD, COPs in Spain).
The code is: 
PM25
(25% discount)
Residents in Latin America
Available for residents in Latin America.
The code is:
LATAM30
(30% discount)
Get access to this online course taught by Benjamin Lipton, LCSW