"Restoring the Self"
Integrative treatment for traumatic dissociation.
Presenter: Ruth Lanius, MD, PhD, a pioneer in Trauma Treatment Integrative approaches for clients how self-harm or self-mutilate or experience severe barriers and symptoms to regular treatments.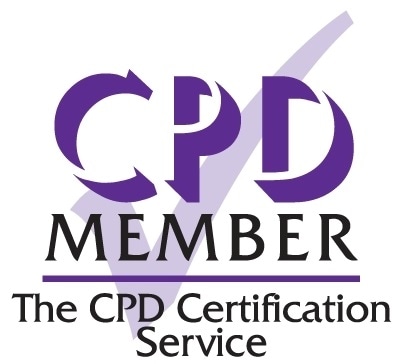 Discounts apply, see the coupons at the bottom of the page.
Pre-recorded online course for self-study, in English
Start anytime!
You will have access to the material for FOUR months from the time of purchase
Location: Virtual Campus
Entrevista con Ruth Lanius: Tratamiento integral de la disociación traumática
¿Quieres conocer mejor a Ruth Lanius?
Aquí puedes escuchar el audio de la entrevista realizada por Instituto Cuatro Ciclos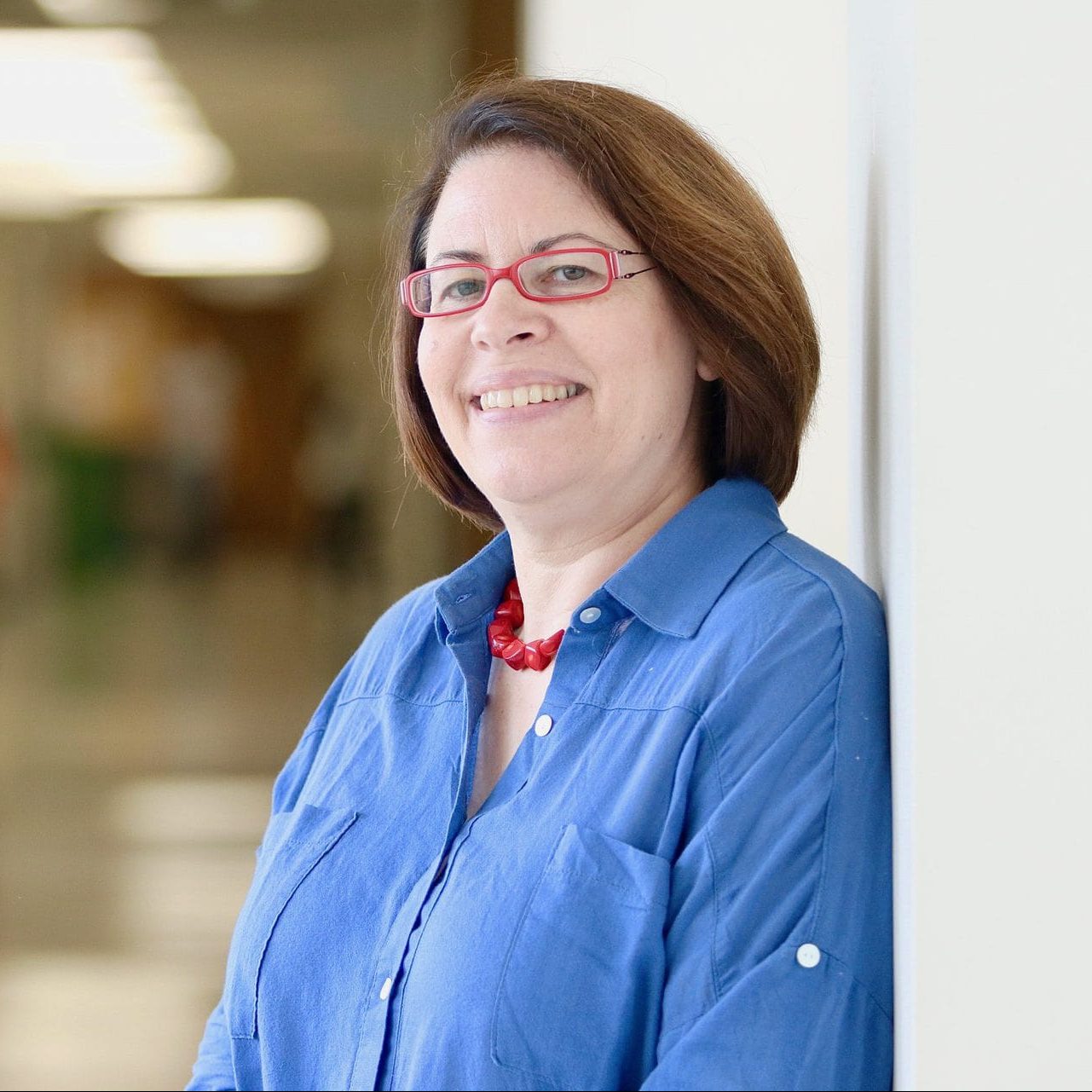 Speaker: Ruth Lanius, MD, PhD
Ruth Lanius, MD, Ph.D., and Professor of Psychiatry, is the director of the post-traumatic stress disorder (PTSD) research unit at the University of Western Ontario.

She created the Traumatic Stress Service and the Traumatic Stress Service Workplace Program, services specializing in the treatment and research of Posttraumatic Stress Disorder (PTSD) and related comorbid disorders.

She currently holds the Harris-Woodman Chair in Mind-Body Medicine at the Schulich School of Medicine and Dentistry at the University of Western Ontario. Her research interests focus on studying the neurobiology of PTSD and investigating treatment outcomes, examining various pharmacological and psychotherapeutic approaches.

She is the author of over 150 published articles and chapters in the field of traumatic stress and currently receives funding from several federal funding agencies. She is a recipient of the 2019 Banting Military Health Research Award. She regularly lectures on the topic of PTSD nationally and internationally. She recently published the book 'Healing the traumatized self: consciousness, neuroscience, treatment' with Paul Frewen.
TRAINING SUMMARY
5 sessions of approximately 1hr.
5 question and answer sessions and exercises.
7 translated reading research articles for independent study.
5 basic knowledge tests for each module.
A total of 20 teaching hours will be counted towards your training.
Psychotherapy work with traumatized clients poses several challenges to the therapist. This workshop explores the clinical treatment challenges encountered in treating trauma. Clinicians around the world are now trained in different trauma treatment techniques, such as EMDR, CBT, DBT, sensorimotor psychotherapy, neurofeedback, internal family systems, and ego state therapy.
This seminar with Dr. Lanius is intended to provide ways on how to integrate all of these approaches into trauma-informed treatment. Through this excellent training, Dr. Ruth Lanius masterfully imparts to clinicians how to bring together some of her preferred therapeutic models in the service of meeting the needs of her clients in therapy. Dr. Ruth Lanius' Key Integrative Therapeutic Interventions address the restoration of Self and resolve Trauma-based symptoms and barriers to treatments.
Some of these barriers and symptoms are disembodiment, which is a disruption of people's body awareness, emotional detachment, self-injury and self-mutilation, shame, intolerance to positive emotions and related lack of self-compassion, self-fragmentations, muscle freezing/tonic immobility. The methodology used is composed of presentations and theoretical presentations recorded and available through the Virtual Learning Platform, as well as presentations of real cases, role-plays and interactive questions and answers.
In addition, treatment approaches focused on restoring interpersonal functioning and preventing intergenerational transmission of trauma will be reviewed. Finally, effective means of preventing vicarious traumatization in therapists will be identified.
Module 1
How to Manage Hyperarousal and Intense Negative Affect: Expanding the Window of Tolerance Traumatized clients sometimes face extreme hyperarousal and associated emotions, including fear, anger, guilt and shame. How do we help clients to become aware of these intense feeling states before they become overwhelming? What strategies can we teach our clients to maintain a feeling of control when they are overwhelmed by intense negative emotions? How can we help clients to avoid self-punishment following intense emotional experiences? This section of the workshop will address these questions using specific case examples. Neurobiological aspects of hyperarousal and intense emotional experiences will also be described.
After this module, participants will be able to:
Discuss the implications of the Window of Tolerance
Construct teaching materials for clients about the window of tolerance
Appraise strategies to build clients' self-awareness about where they are at on the window of tolerance
Outline 3 verbal, 3 somatic and 2 art-therapy strategies
Identify core emotions in clients: Fear, Anger, Guilt, Shame.
Teach clients and therapists how trauma shapes the brain.
Module 2
"At War with the Body: Overcoming Emotional Detachment and Self-Mutilation" Many traumatized clients have become alienated from their own bodies. Feelings experienced during the trauma were often futile and led clients to become detached from their feelings to the point where they experience profound emotional numbing, detachment, and have a decreased ability to be aware of the feelings of others. In addition, clients are often disgusted and ashamed of their bodies and emotions and resort to self-mutilation. This section of the workshop will describe and illustrate how to assist a client with reconnecting to their feelings using trauma-informed body scans. Moreover, identifying different causes of self-mutilation and how to address them therapeutically will be discussed and illustrated through role-plays. Neurobiological aspects of embodiment will also be described. Finally, neurofeedback will be discussed as a potential adjunctive treatment for complex emotion dysregulation issues.
After this module participants will be able to:
Arrange expositions that teach clients about the reasons why they have disconnected from their bodies
Discuss how the body holds the impact of intense emotions
Discuss strategies to overcome self-harm and self-mutilation
Practice teachable skills to help clients re-inhabit their body in the aftermath of Trauma.
Discuss brain patterns that underlie emotional detachment.
Module 3
Overcoming Positive Emotion Intolerance and Building Capacity for Self-Compassion Traumatized clients are often flooded with negative emotions after experiencing positive feelings. Moreover, shame can frequently be associated with the feeling of being non-deserving of experiencing positive emotions, including pride, passion, and love. How can we teach clients to overcome intense experiences of shame? How can we teach traumatized clients to be more self-compassionate and thus increase their capacity for positive affect tolerance? This section of the workshop will address specific strategies of dealing with shame and related self-dysfunction, including self-loathing. Moreover, specific interventions that can help to increase self-compassion will be illustrated through case examples. Neurobiological aspects of positive emotion intolerance will also be described.
After this module participants will be able to:
Discuss why is so hard for traumatized individuals to experience positive feelings
Point to ways for clients to become more comfortable with positive feelings
Identify strategies to recruit Self-Compassion in the aftermath of Trauma
Propose Skills for Self-Compassion
Express how shame can decrease feelings of Self-Compassion and Love
Prescribe ways how to reverse the toxicity of Shame
Module 4
Challenging Moments in Trauma Treatment: Self Fragmentation Challenges around working with ego states will be discussed using clinical case examples. A particular focus on how to approach inner critics/perpetrator introjects early in therapy will be discussed; this will be followed by a role play illustrating barriers that can arise when working with perpetrator introjects.
After this module participants will be able to:
Explain the assessment of Self-Fragmentation
Conduct mapping of internal States
Organize resourcing to Internal States
Formulate treatment internalized perpetrators, inner critics, and child parts
Plan Treatment Goals towards re-stablishing wholeness.
Prepare for Assessment and Treatment of the Internal Barriers between dissociated parts
Module 5
How to Integrate Neurofeedback into Complex Trauma Treatment The last module will discuss how clinicians can integrate neurofeedback in the treatment of complex trauma. This will be illustrated through case examples. The current evidence for neurofeedback for trauma-related disorders will also be described. Finally, the audience will be invited to reflect on their experiences over the last five modules, which will include a discussion of how to avoid and mitigate the effects of vicarious traumatization.
After this module participants will be able to:
Describe what is Neurofeedback
Outline 3 ways the brain will change in response to neurofeedback
Discuss Neurofeedback integration with other modalities such as: DBT, IFS, Sensory-Motor, EMDR, CBT, Deep Brain Reorienting, Ego State Therapy, Mindfulness and Psychedelics
Evaluate what is an integrated approach to Trauma Treatment
Summarize the entire 5 modules learning into a cohesive treatment strategy
Prescribe strategies to make neuro-feedback available for trauma therapists.
After this training participants will be able to:
Describe Complex Trauma
Classify Trauma Symptoms
Evaluate Trauma barriers to Treatment
Rate Treatment modalities that match Clients need with the Therapists skills
Organize a successful integration of different Trauma processing techniques
Formulate Integrative Treatment protocols
Trace Brain Neuroplasticity before and after Treatment
Estimate potential Neurofeedback Trauma Informed Interventions
Get exclusive access to this training
We recommend that this training be accompanied by the study and reading of the following books: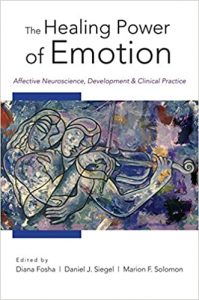 The Healing Power of Emotion
Affective Neuroscience, Development & Clinical Practice. Diana Fosha PhD, Daniel J. Siegel M.D., Marion F. Solomon Ph.D.
Recommended accompanying material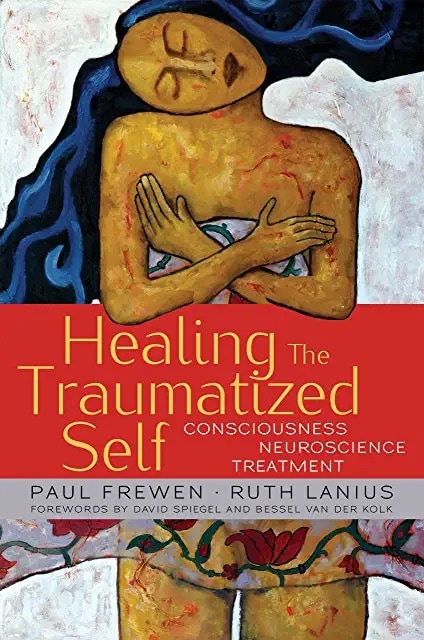 This seminar is a synthesis of the work of Dr. Ruth Lanius where she shows the practical application of her multidisciplinary research to help self-injured or self-mutilating patients who experience their body awareness in painful or anaesthetized ways, even absent from their bodies. In his two books, he discusses the symptoms and barriers as well as the aetiology of complex trauma. He also offers his findings in Neuroimaging on brain plasticity pre and post-trauma and pre and post psychotherapeutic treatments from rigorous research in psychotraumatology.
Frequently asked questions
Click on the question to expand the details
You agree to the following terms of use by clicking below to enroll in an online course or event:
I agree to be the sole viewer of all video and/or audio recordings presented.
I agree not to copy or transfer copies of videos, audios or any other course material in any form, from my computer to any other device.
I agree to use the presented videos and/or audios solely for purposes of my training and education as a mental health practitioner.
Available for former students of Four Cycles Institute
The code is:
XALUMNI25
(25% discount)
Members of professional associations
Available for Members of professional associations (BPS, BACP, UKCP, EABP, ESTD, COPs in Spain).
The code is: 
PM25
(25% discount)
Residents in Latin America
Available for residents in Latin America.
The code is:
LATAM30
(30% discount)
Get exclusive access to this training