Polyvagal Theory LIVE with Deb Dana
01/02/2022|9:00 am

-

9:30 am

CET
Polyvagal Theory Live with Deb Dana
Training with 3 unique Masterclasses with Deb Dana
Three Unique Masterclasses with Deb Dana
Location: Live Zoom Calls. Sessions will be recorded for post-seminar viewing for 90 days after the workshop is over.
The focus for these training is open to bodyworkers, clinicians, coaches and other professions interested in learning about the Nervous System Reactions to inner and outer stimuli from the Polyvagal perspective.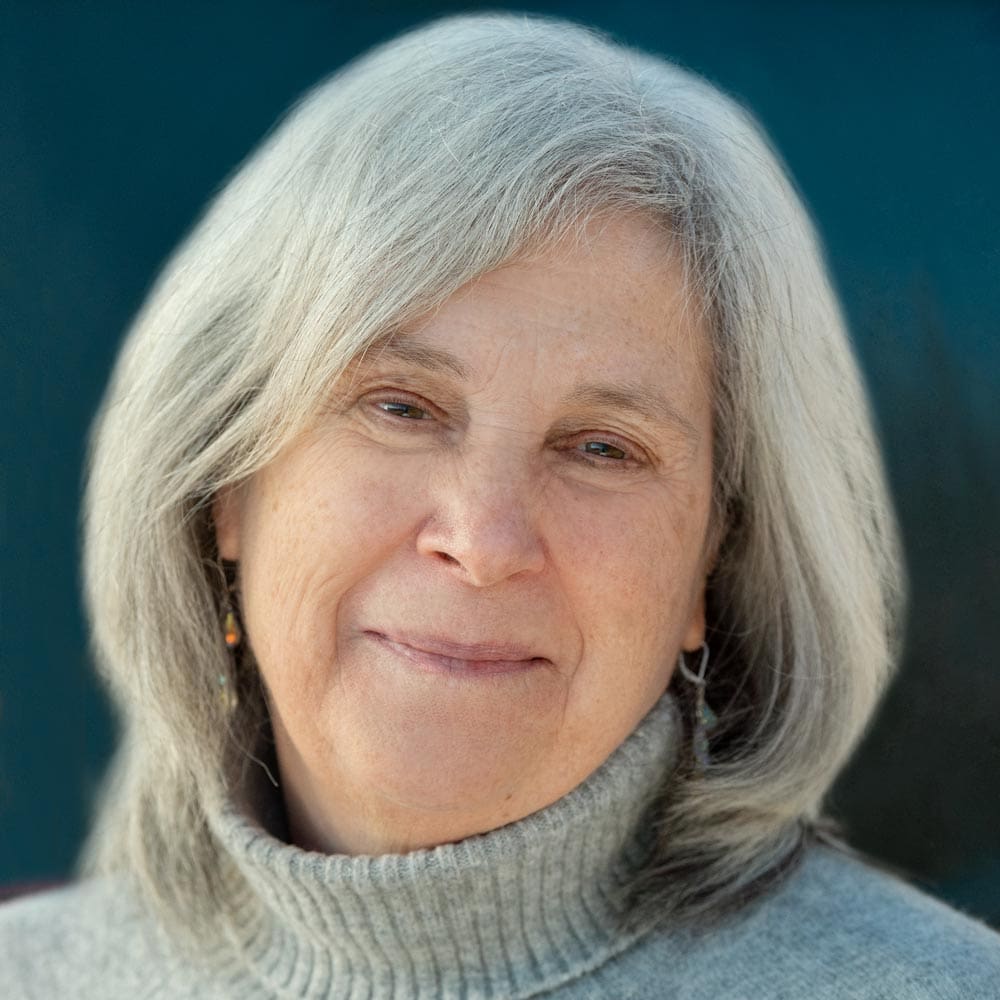 Speaker: Deb Dana, LCSW
Deb Dana, LCSW is a renowned clinical social worker who specializes in working with complex trauma. She is also the coordinator of the Post-Traumatic Stress research area of the Kinsey Institute Consortium in the USA.
She is also the author of the training on "The Rhythms of Regulation", Foundations of Clinical Applications of Polyvagal Theory that informs clinical psychologists how to guide sessions from a nervous system perspective and help educate survivors of abuse and trauma about Polyvagal Theory. She is co-author, with Dr. Stephen W. Porges, of the book: Clinical Applications of Polyvagal Theory: The Emergence of Polyvagal Theory-Informed Therapies,W.W. Norton (New York, 2019). And author of the book: "The Polyvagal Theory in Therapy: Engaging the Rhythm of Regulation", W.W. Norton.
Overview of this 3 Masterclasses Workshop
The autonomic nervous system is key to everyday life functioning, as it powerfully influences how experiences of safety are shaped and impacts our capacity for relationships and social connection in general.
Through its system of organising principles, Polyvagal theory has enabled us to understand that trauma blocks the development of the autonomic nervous system's regulatory capacity and prevents us from seeking connection by trapping us in loops or patterns of protection.
Polyvagal theory provides a framework for understanding how experience shapes the nervous system and points to pathways that lead to healing.
In this series of three workshops, participants will be able to engage in practices to develop a theoretical and a practical and experiential understanding at a bodily level of the organising principles of Polyvagal Theory. The aim of these exercises is for each participant to be able to use the polyvagal principles, having adequately incorporated the concepts discussed.
February 1st, 2022
18:00 a 21:00 hrs (Central European Time)
The autonomic nervous system is constructed of three basic response pathways – ventral, sympathetic and dorsal – between which we move in a predictable order called the autonomic hierarchy. Each pathway carries its own set of thoughts, feelings, behaviours and bodily experiences. In this first workshop we will explore the patterns of protection and connection that arise from each state, explore the function of the vagal brake and learn how to create an autonomic map to guide practice.
2nd Masterclass: What is Neuroception and how does it work?
February 15th, 2022
18:00 a 21:00 hrs (Central European Time)
Neuroception, coined by author Stephen Porges, describes how our autonomic nervous system receives information. Through bodily, environmental and relational pathways, we continuously emit and receive welcome and warning messages. In response to these messages, we move from one state to another in the autonomic hierarchy. In this second workshop we will explore the process of neuroception, learn to identify danger and safety through the three pathways of neuroception and experiment with ways to help clients move out or protect themselves towards connection.
3rd Masterclass: The Social Engagement System
March 1st, 2022
18:00 a 21:00 hrs (Central European Time)
From a state of regulation, we can create an environment that supports connection and be present with clients in a way that invites them into the autonomically regulated state of safety that is necessary for successful treatment. In this final workshop we will explore the role of the Social Engagement System in the co-regulation process and learn ways to use each of the five pathways of this system to enter into autonomic attunement with clients.
At the end of the workshop series, participants will be able to:
Describe the autonomic hierarchy
Explain the process of neuroception
Use an autonomic map to locate themselves in the autonomic hierarchy
Identify common bodily responses, behaviours and beliefs for each autonomic state.
Track state changes along the autonomic hierarchy
Identify ways to use the co-regulatory pathways of the Social Engagement System to effectively co-regulate with clients
1 February 2022: The Hierarchy of the Autonomic Nervous System
15 February 2022: Neuroception
1 March 2022: The Social Engagement System
START TIME FOR EACH OF THE WORKSHOPS:
Each of the above dates, the workshop will be held at the following times:
Barcelona, Spain from 18:00 CET to 21 hrs
Chicago, USA from 11:00 CST to 14 hrs
New York, USA from 12:00 EST to 15 hrs
Mexico City, Mexico from 11:00 CST to 14 hrs
Lima, Peru 12:00 PET to 15 hrs
Santiago, Chile 14:00 CLST to 17 hrs
Buenos Aires, Argentina 14:00 ART to 17 hrs
It is highly recommended that you read:
Polyvagal Theory in Therapy, by Deb Dana
Published by W.W.Norton
Frequently asked questions
Click on the question to expand the details.
You have the right to cancel your participation in any of our on-line courses under the following conditions:
You must write by email requesting your wish to cancel your participation in the seminar you have subscribed to: attention: [email protected]
You are entitled to a full refund, minus a 50€ administrative fee, if you cancel at least 15 days before the date of the event.
Once the event has started, you will not be entitled to a refund.
If you are dissatisfied with the webinar please contact us by email at: [email protected] and explain your complaint, we will try to respond appropriately.
You agree to the following terms of use by clicking below to enroll in an online course or event:
I agree to be the sole viewer of all video and/or audio recordings presented.
I agree not to copy or transfer copies of videos, audios or any other course material in any form, from my computer to any other device.
I agree to use the presented videos and/or audios solely for purposes of my training and education as a mental health practitioner.
Join us in these Masterclasses with Deb Dana in 2022!